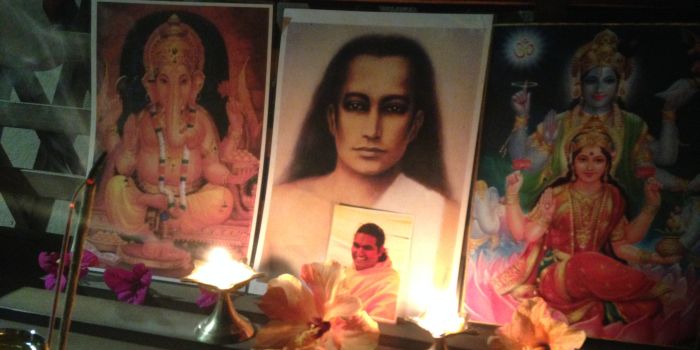 Agnihotra Fire Ceremony
"By Yagna/Agnihotra, one gets enlightenment, one destroys his sins by hawan (fire sacrifice). One fulfills his desires by japa (chant of mantra) and gets salvation by living with truth."
Vedic scripture Yagna, the term for a sacred fire ceremony, is a very powerful ritual, one of the most ancient forms of worship of Divinity. It transcends all religions and is believed to bring great transformation, blessings and Grace to those for which it is held. During a Yagna ceremony/Agnihotra Fire Ceremony, many offerings are made to the Divine while chanting sacred sanskrit mantras. These offerings of ghee, grains, fruits etc. and also negative qualities are transmuted in the fire of divine love or Prema Agni.
If you wish to attend an Agnihotra Fire Ceremony, or have one at your house or in your area, contact Carl.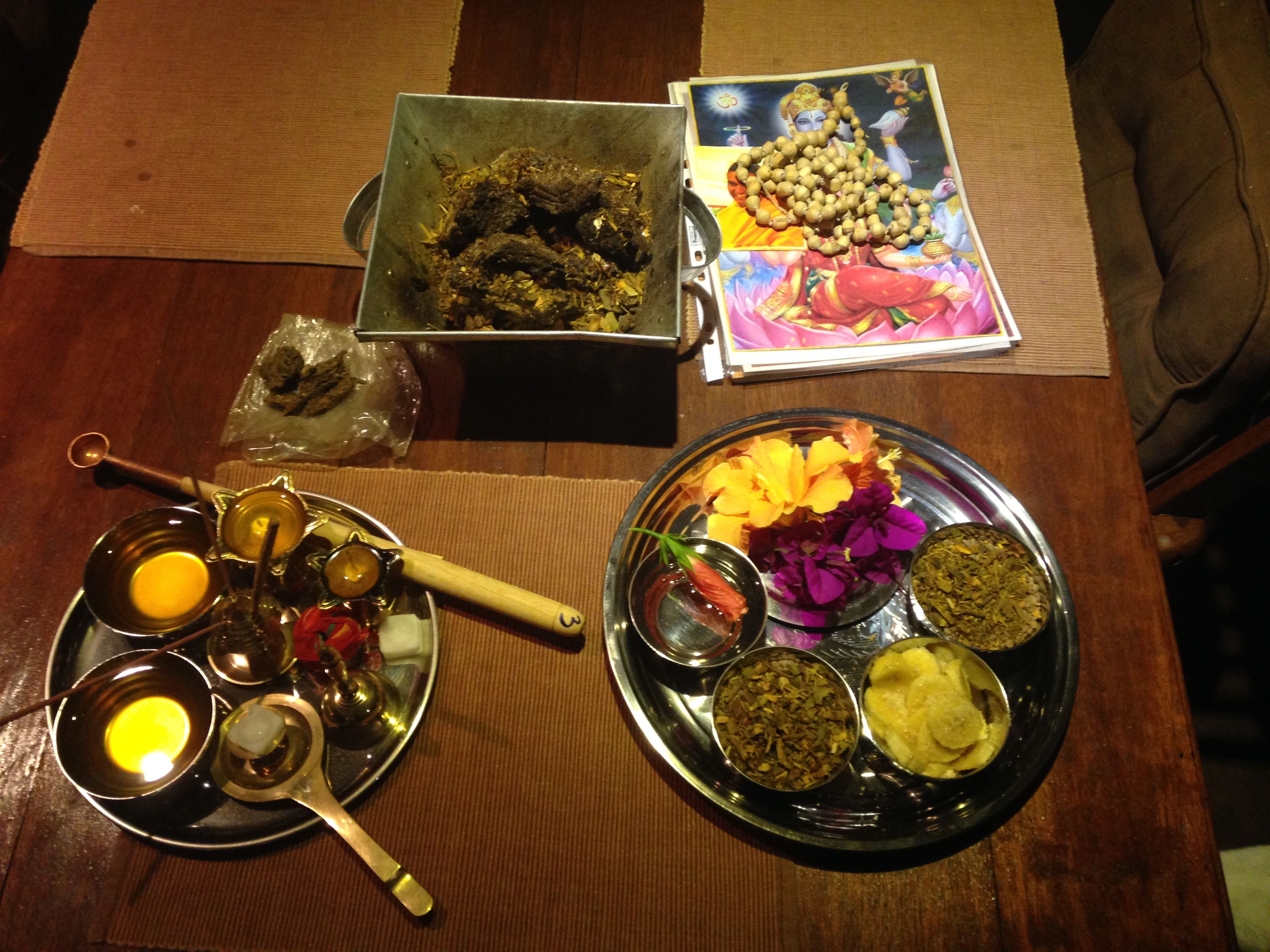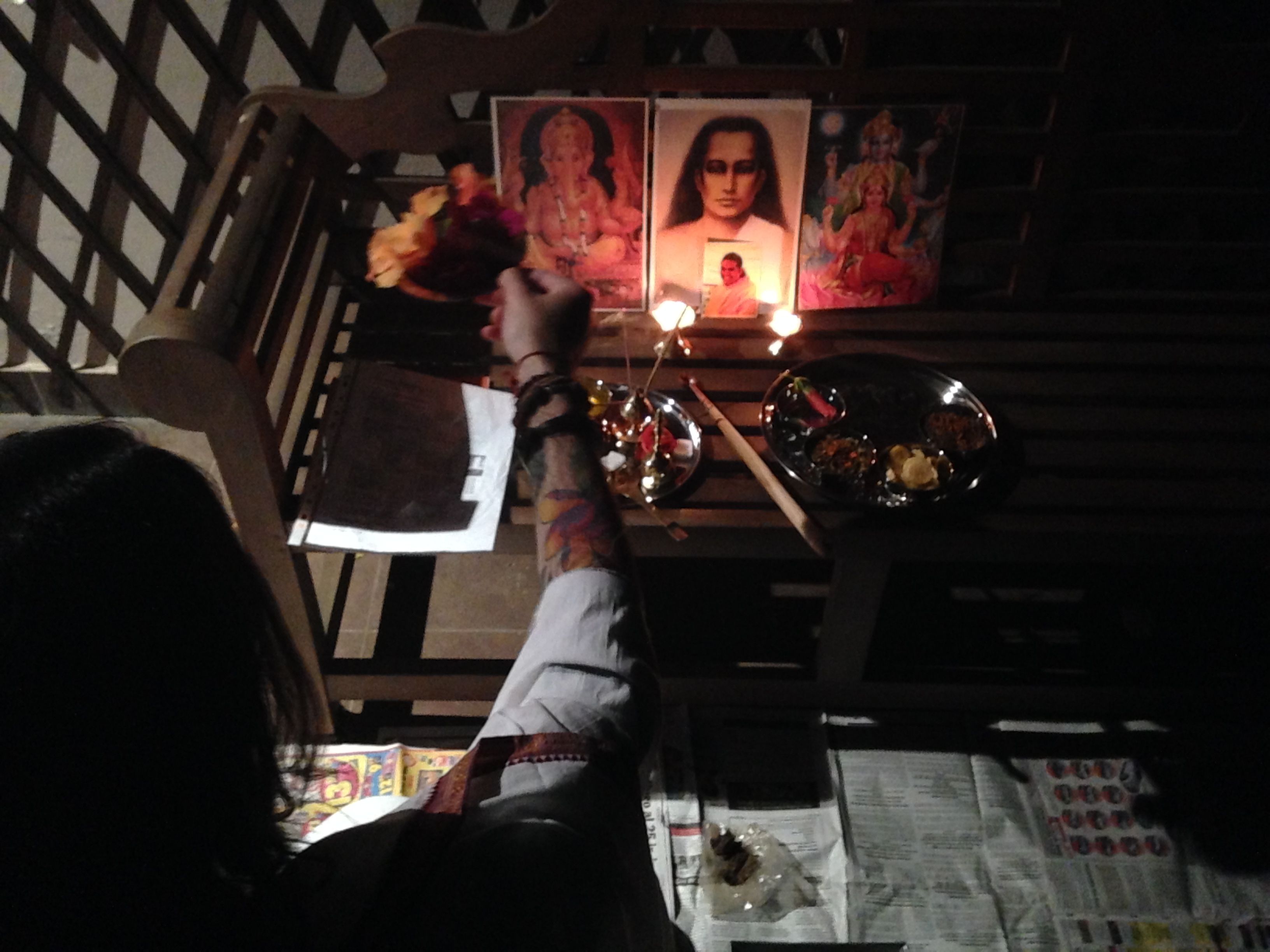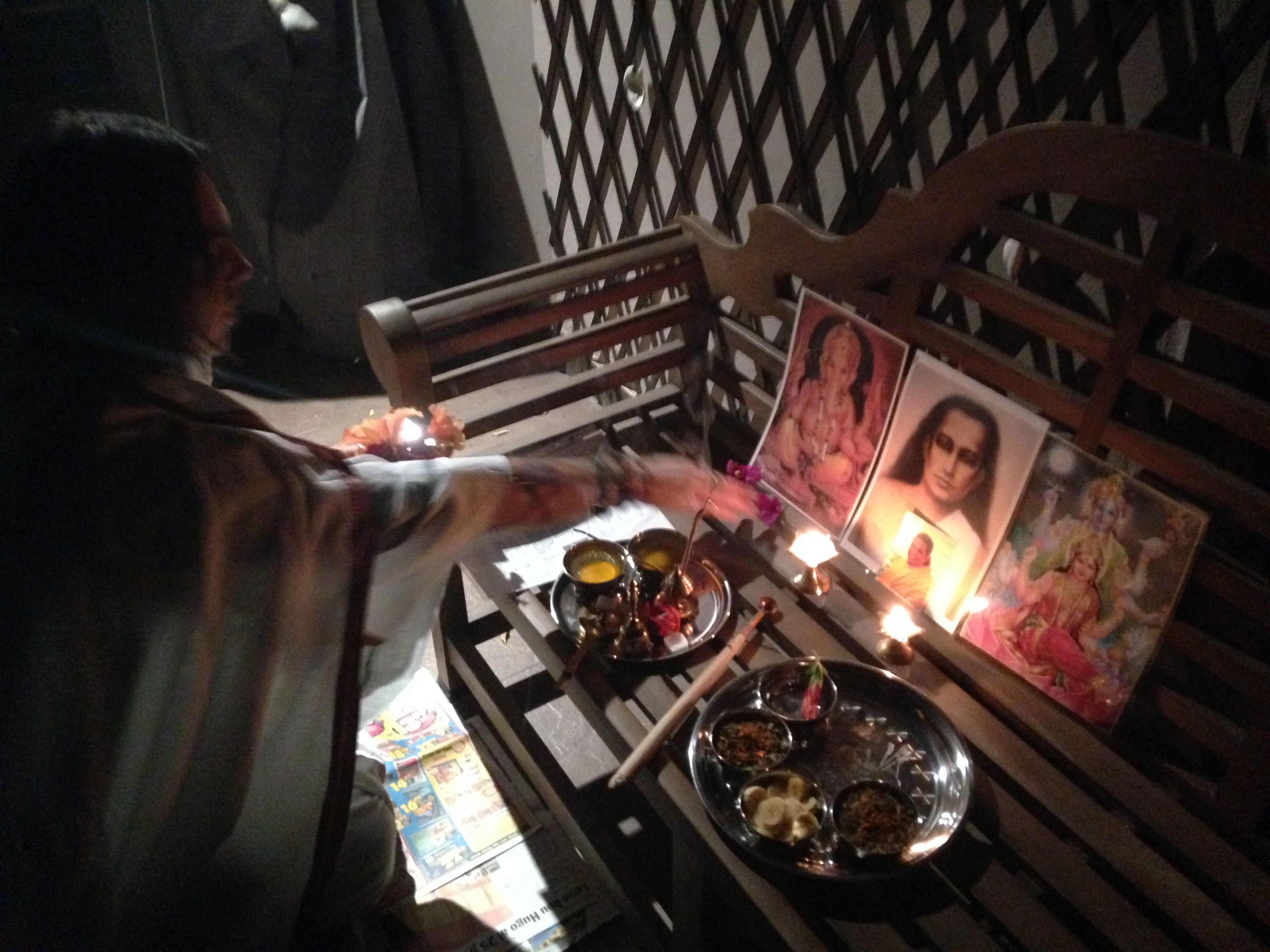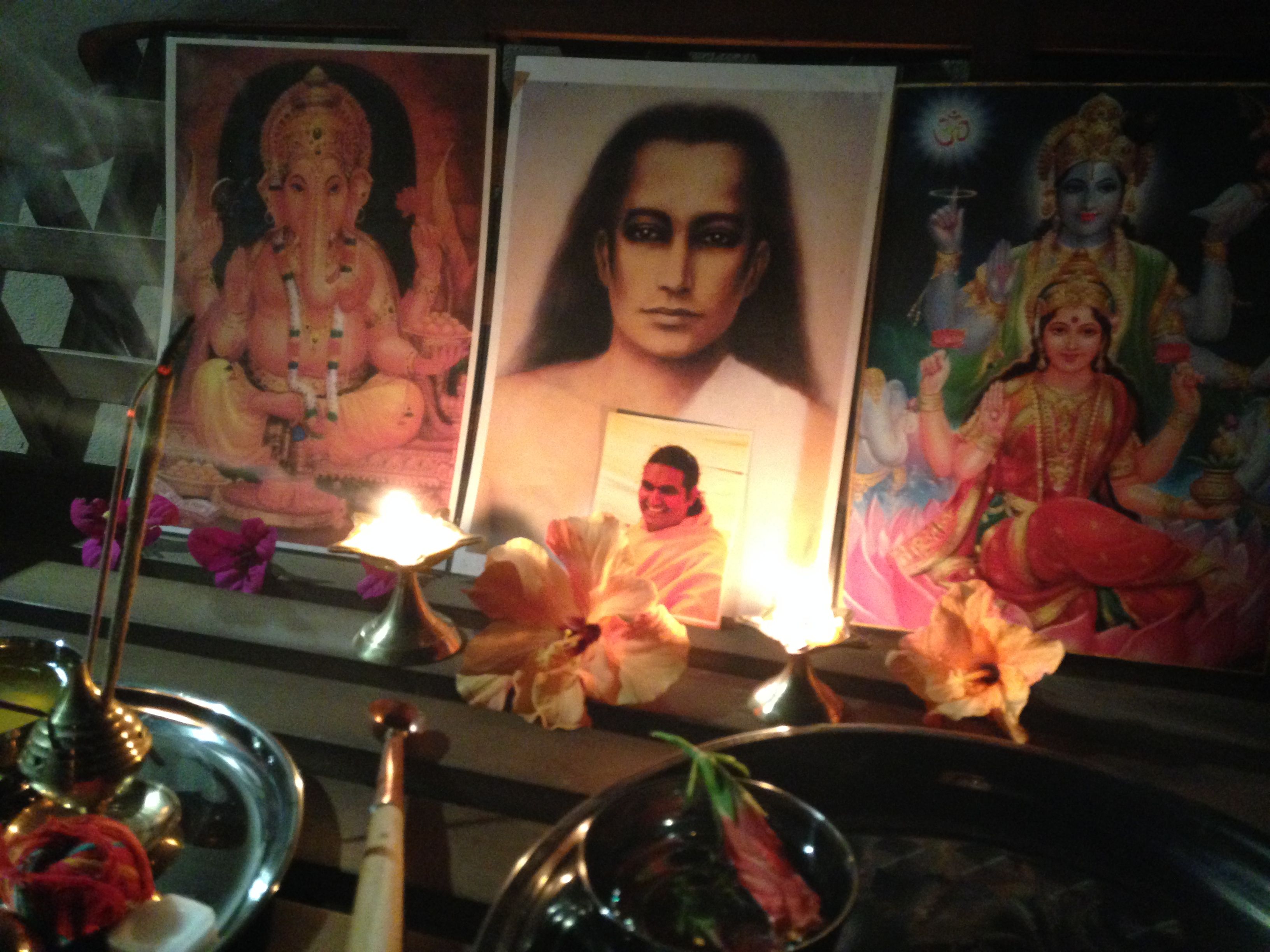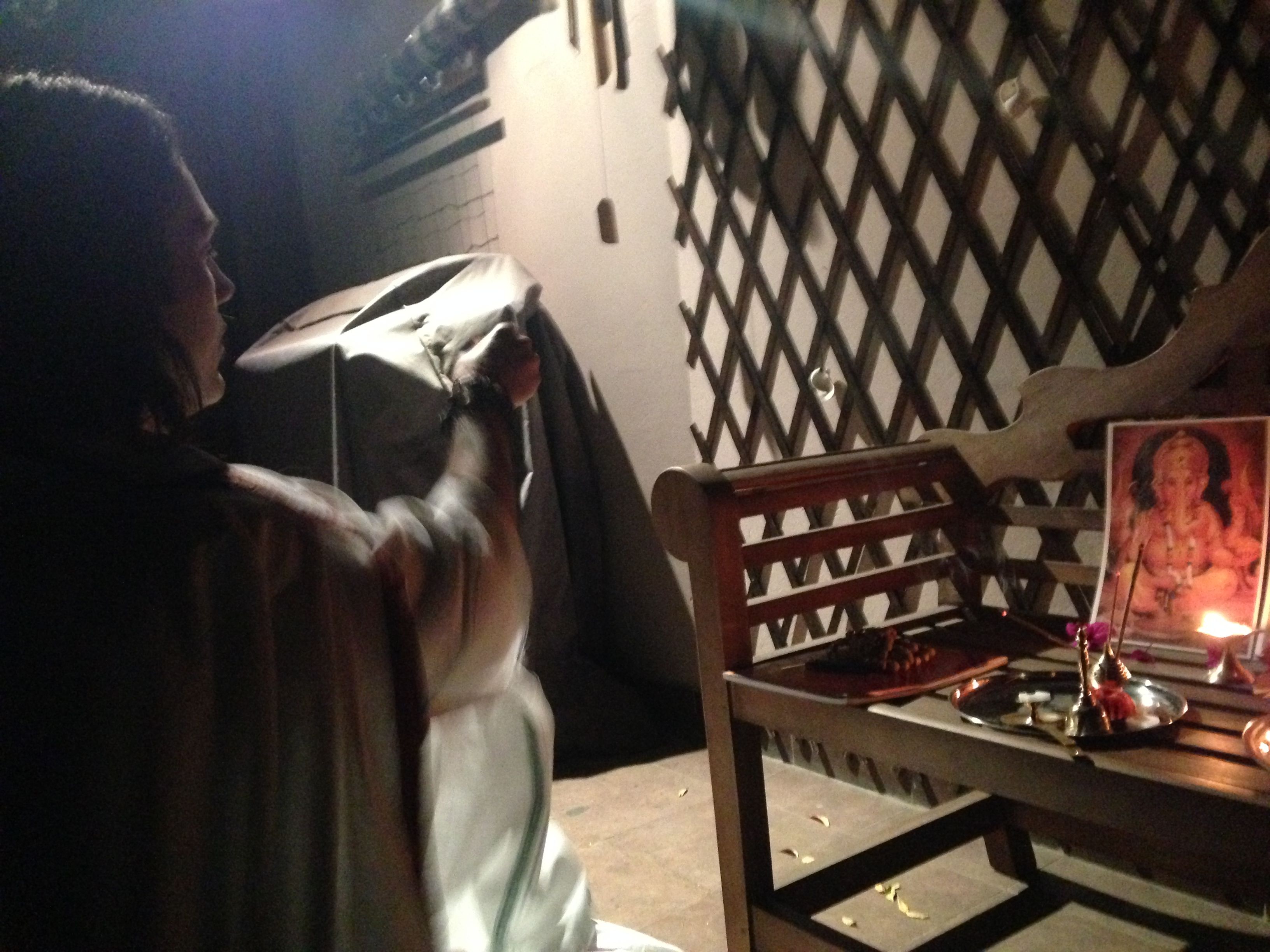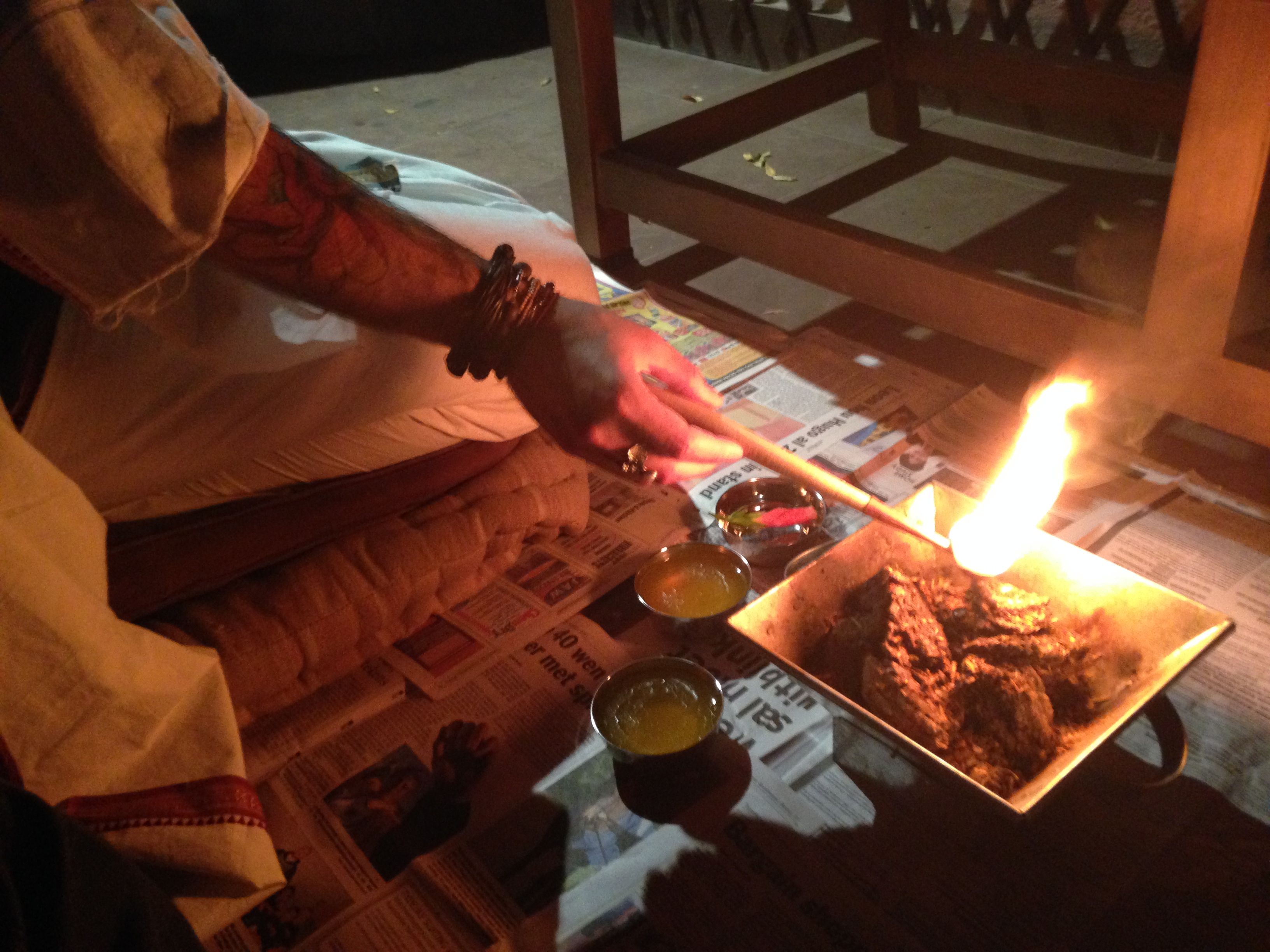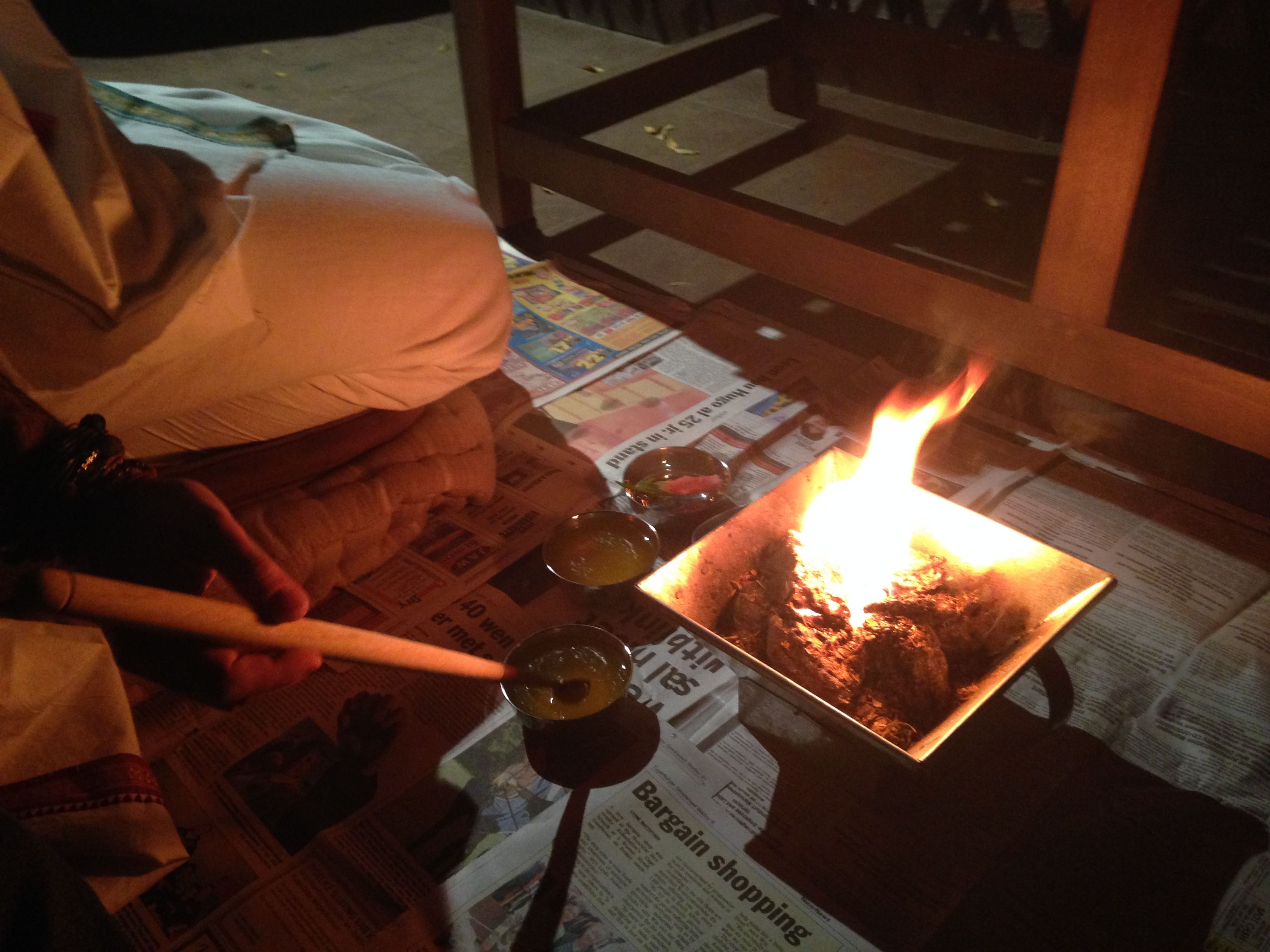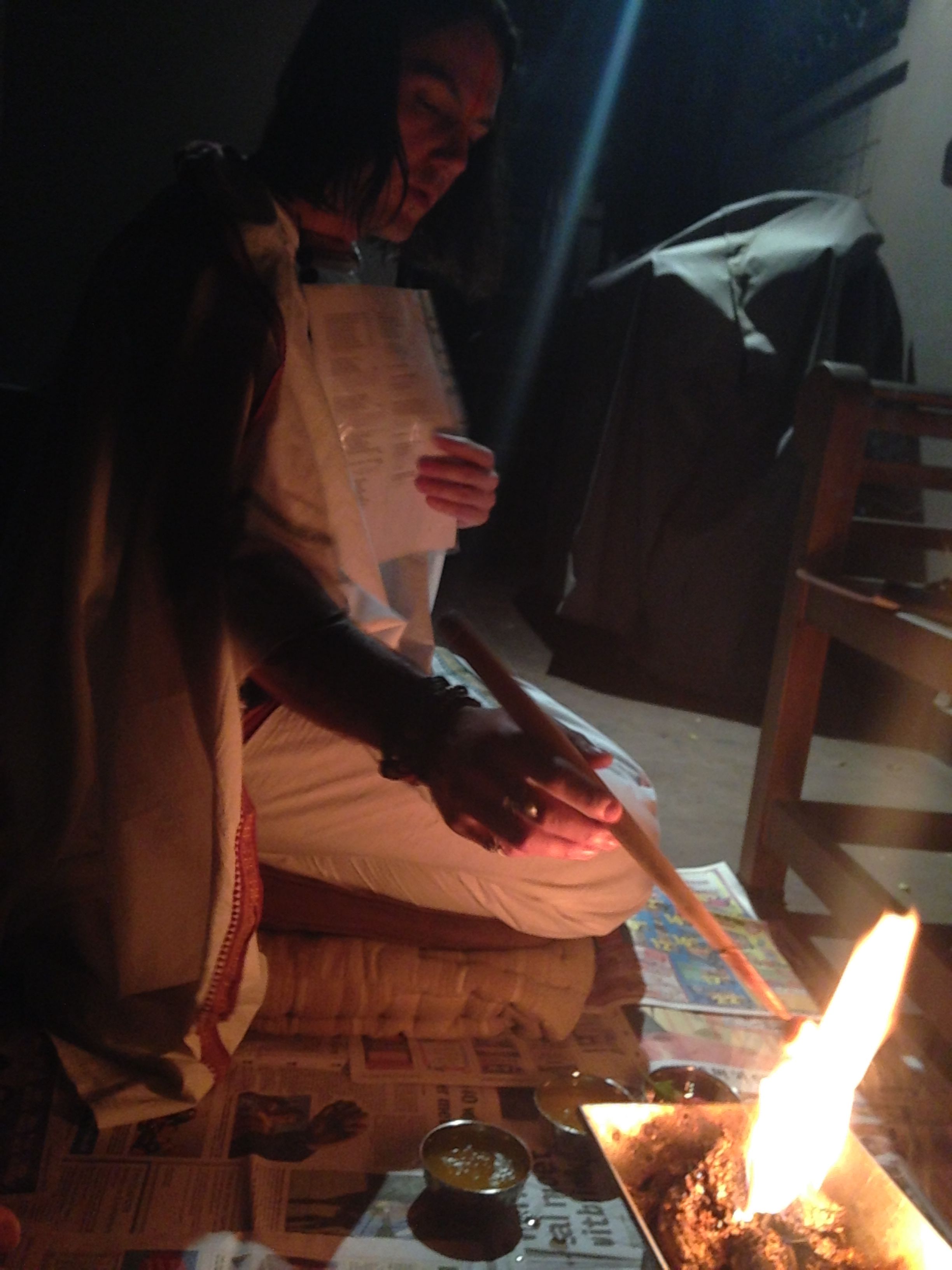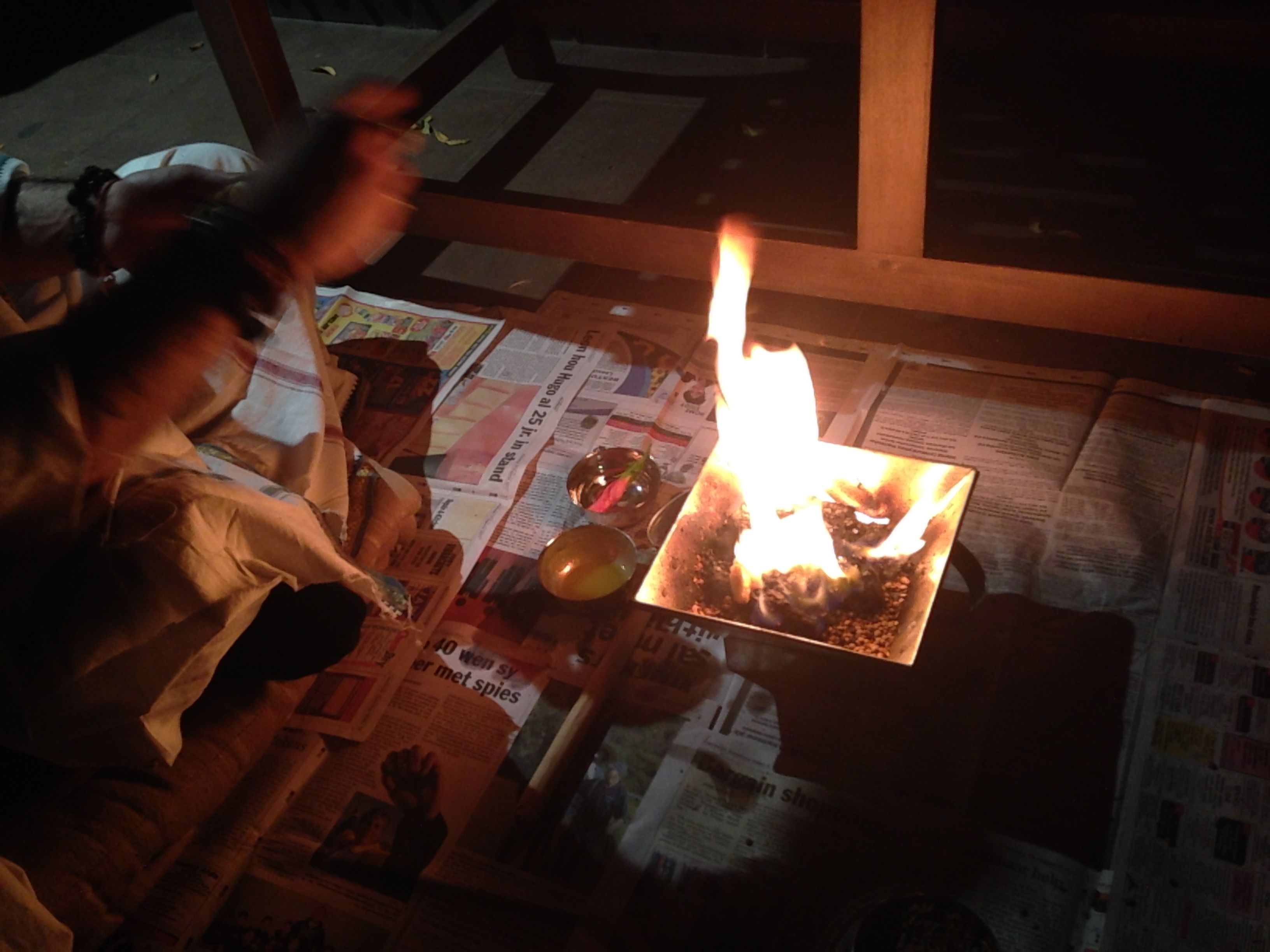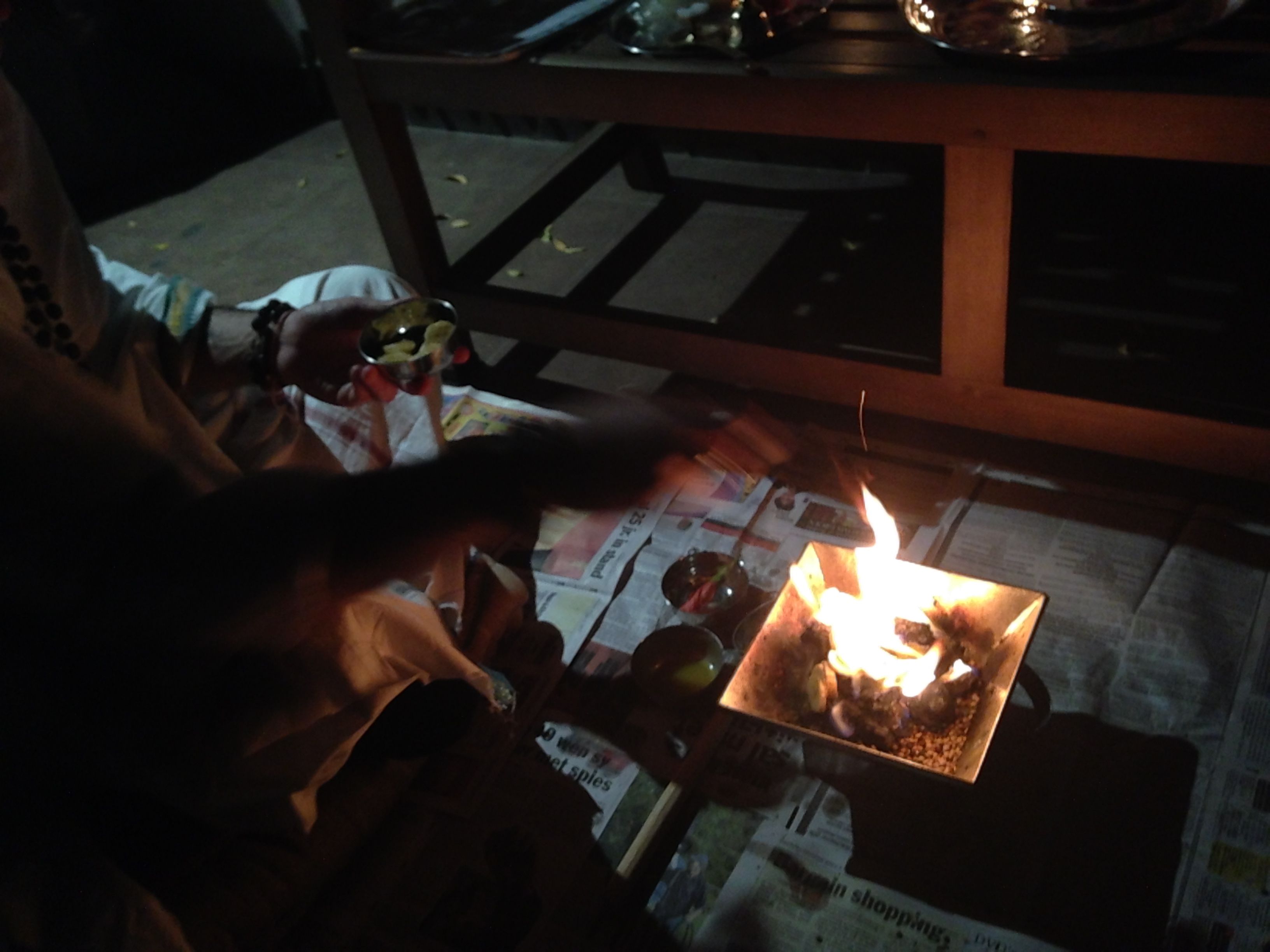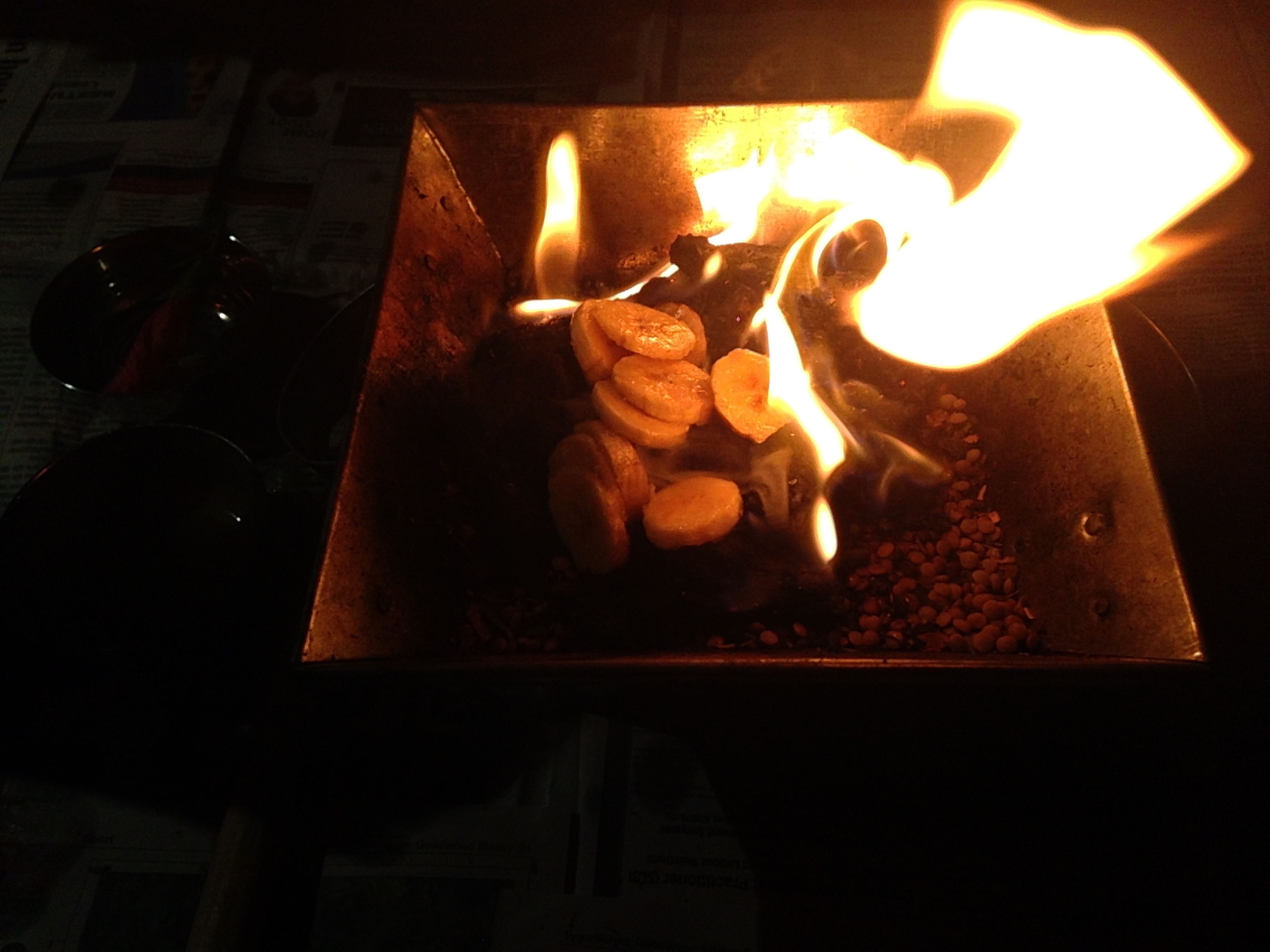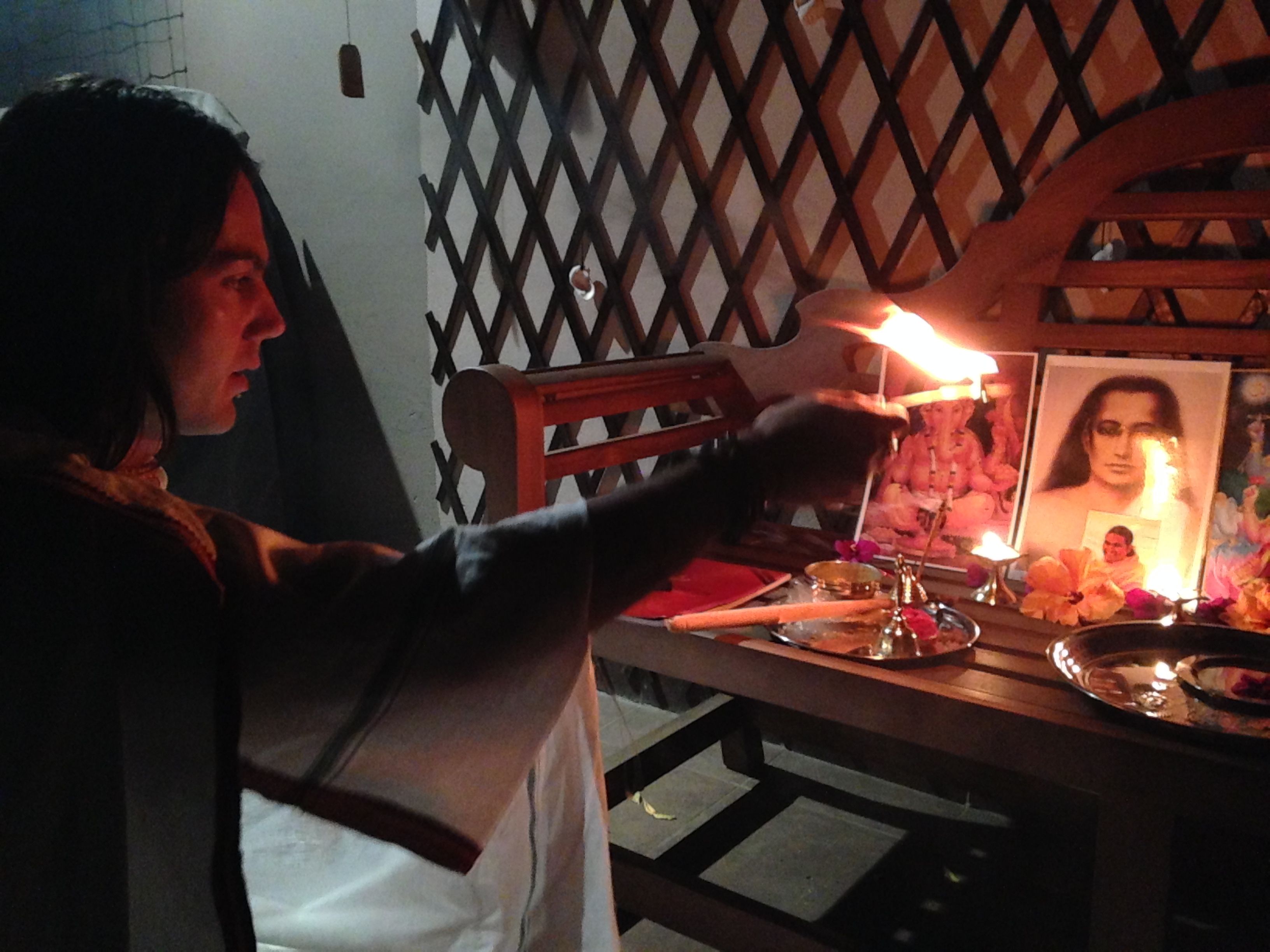 Cost
* Donations welcome if you attend.
* Donation to cover the cost of ingredients to facilitate one at your house.